Health Students Place at Regional Competition; Qualify for State
Hang on for a minute...we're trying to find some more stories you might like.
Junction City High School excels at preparing students for their future careers through the different academies and clusters. There is a cluster for every career and with it, many opportunities for good career experiences. For example, this is the second year that JCHS has participated in Kansas University's "Night @ The Lab" competition. This year, seniors Ali (Alidsha) Vazquez-Centeno, Patricia Cruz Santos, and Paloma Picazo had the opportunity to compete in the state's final rounds at the KU Medical Center after placing first at Regionals.
At the North Central Regionals round, which was held on October 9th in Concordia this year, the team's presentation on Hypertension beat many other schools from the region, earning the girls their first place title as well as an all expenses paid trip to the KU Medical Center to compete against the other regionals winners from the rest of the state on November 27-28.
One of the biggest differences between regionals and state was the way the events were organized. At regionals, the teams were judged by teachers while at KU, they were judged by actual doctors of academia.
Vasquez admitted that this aspect made the team very nervous. "We were so nervous that there were gonna be cardio-vascular doctors actually seeing us. We were like, oh my goodness, they know our topic, and we panicked," she said.
The girls would be facing other regional winners which was also nerve-racking for them as they knew this would be a competition of "the best against the best."
"I think we were more nervous heading to KU Med simply because we realized once we got there that it was as big of a deal to everyone else just as much as it was for us," Picazo said.
The team and their advisor, health science teacher Nancy Dettmer, had a lot of hope going into the competition.  Unfortunately, they did not place. Dettmer admits this was a sort of a reality check for her as it can be difficult to realize that while there are very smart intelligent students here, "other schools have great kids too."
"In the end, it really comes down to content and what you know," she stated.
Aside from competing they also had the opportunity to meet other students who had the same interests as them and tour KU's health museum. Although they did not win at state, qualifying was an accompishement in itself.
"To do it, to take the task and not only do the task but go beyond, I feel like no one expected us to ever win regionals and we did that and I am so so proud of us," Vasquez said.
About the Contributors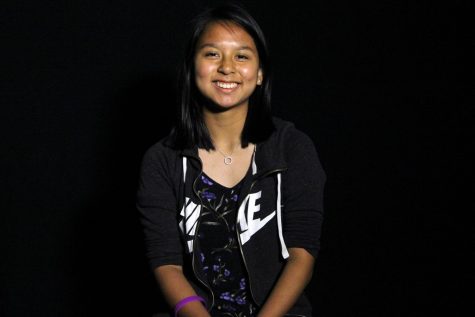 Elyse Nguyen, Staff Writer
Elyse Nguyen is a sophomore at Junction City High School and is 15 years old. She's been in the district since 1st grade and is currently the high school's...