Paris and the Yellow Vest Movement
Hang on for a minute...we're trying to find some more stories you might like.
The "yellow vest" movement started online as a grassroots rebellion against higher fuel prices, but it has morphed into a wide-ranging outlet for middle-class anger over the high cost of living. It reportedly cuts across different age groups and geographical regions, although it's primarily composed of blue-collar workers living outside big cities. The yellow-jackets are symbolic for motorists in distress and about 7 out of 10 citizens in Paris support the movement.
The nationwide protests have been escalating since November 17, amid growing anger over rising fuel taxes and the high cost of living. The protests have already started taking a toll on the French economy, with hotel reservations dipping, retailers reporting lower sales and some gas stations running out of fuel because resupply trucks can't get past protester blockades.
Macron's government has imposed several climate change-related fuel taxes in recent months — including another that took effect in January.
France isn't the only country who's had to deal with a backlash from different environmental policies, even us ourselves in the United States have had to deal with the effects of climate change increases fuel taxes. We've also had to deal with our progressive leader in his constant doubt about the change in global temperature.
Francois Gemenne, a specialist in geopolitics at SciencesPo University in Paris, says environmental policies have already generated a heavy backlash in other countries such as Italy, the United States, and Britain. "I guess it's one of the reasons why populist leaders tend to be very skeptical about climate change and environmental measures." VIDEO: Trump denies U.S. climate report predicting dire economic consequences.
Macron's government has imposed several climate change-related fuel taxes in recent months — including another that took effect in January. The price of diesel in France has gone up by about 20 percent over the past year to approximately 1.49 euros ($2.23) per liter, Global oil prices also have crept up in the past year. The "yellow vest" protesters want Macron to freeze all planned taxes on fuel. Many have also called for him to resign.
From a personal account, I believe that a protest such as this one is valid in order to make a stand and get a point across that it's becoming increasingly more difficult for citizens of the middle and low class to afford gas in their cars. I agree with this protest but as of recent events especially in the protest from February 9, 2019, where violence broke out when anti-riot police confronted a mass of yellow vest protesters during the 13th week of demonstrations. An officer at the scene said: 'Extremists wearing black balaclavas have infiltrated the crowds and are intent on violence.' This violence is unneeded when violence is involved it just makes those taking a stand look just as bad as the man in control who is not listening to the people because of the doubts he has in beliefs of climate change.
Results of this violence have lead to events such as a man losing his hand because he picked up a tear gas grenade before exploding, or the man who was hit in the eye with a rubber bullet along with many others who have been mutilated by these weapons. Violence only causes more violence, so I don't personally pick a side when it's involved and people get hurt.

About the Writer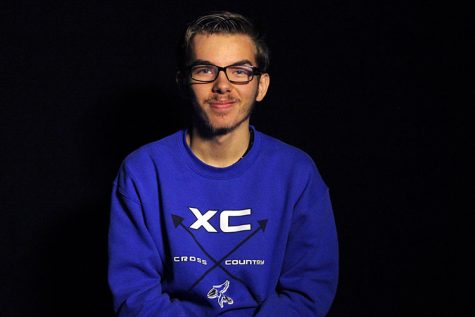 Jacob Lindsey, Staff Writer
Jacob Lindsey is a junior at Junction City High School and is apart of the Blue Jay Online team and the Yearbook team. Jacob loves to write in his free...