Osaka's Tennis Victory Overshadowed by Serena Dispute
Hang on for a minute...we're trying to find some more stories you might like.
On Sunday, September 10th, 2018 Japan's Naomi Osaka defeated 23-time grand slam champion Serena Williams in a very dramatic and epic match, with Osaka winning both the first two sets with scores of 6-2 and 6-4. Although Osaka made history as the first Japanese player to win one of the Grand Slam tournaments, her victory was ultimately overshadowed by Serena's dispute with the match's umpire, Carlos Ramos. It was so bad that the crowd was booing during the trophy presentation. Although the crowd was mad at the organization, and not Osaka herself, it was still very unfair to the younger player, who had just won her first grand slam against world champion Serena Williams.
Here's how it all went down:
Osaka destroyed Williams in the first set. She had ultimately better serves than Serena and her receives were point-on. Overall, it was an amazing set to watch.
It was in the second set that things began taking an ugly turn. It all began when Serena's coach, Patrick Mouratoglou, made some, not as subtle as he thought, hand gestures during the game. Ramos saw this and penalized Williams because coaching during a game is illegal. Although Williams told Ramos that she was not being coached, Mouratoglou later confessed that he was indeed coaching her. However, he defended himself by stating "Everybody does it — you all know it." While I don't think the "so did they" argument is ever a good one, it is true that other players tend to get away with it more.
This penalty drove Williams to get so angry that she ended up smashing her racquet. As a tennis player myself, there have been many times I have wanted to throw down my own racquet in rage, but I know I have to maintain self-control. So for such a popular player like her to pull that kind of stunt was really upsetting. Although the act does not hurt anyone, it still distracts the opponent and is just simply immature.
Receiving another penalty for this and thus rewarding Osaka 15 free points, she began yelling at Ramos, calling the umpire a "thief" for taking away her points. This counted as verbal abuse and therefore meant Serena had received her 3rd penalty of the match. Although she defended herself and made it sound like Ramos was being sexist, what Ramos did was technically by the book and William's reaction was totally uncalled for.
The entire time this was happening, though, Osaka remained very calm and mature. Although she was the younger player, she was way more mature than Williams. I cannot wait to see her play again, because after watching that match, I can confidently say she has become my new favorite player. After being fined $17,000 for her code violations, I hope Serena will learn from this match because this match did not define her. So at the end of the day, both Williams and Osaka are amazing players, but Osaka truly deserved that win.

About the Writer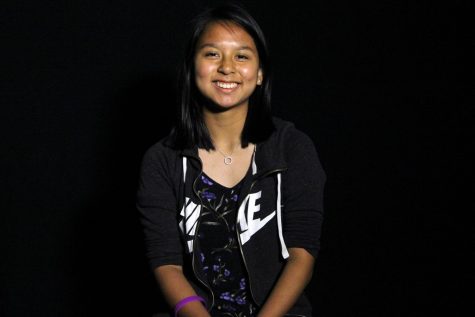 Elyse Nguyen, Staff Writer
Elyse Nguyen is a sophomore at Junction City High School and is 15 years old. She's been in the district since 1st grade and is currently the high school's...