Five Throwback Albums To Refresh Your Playlist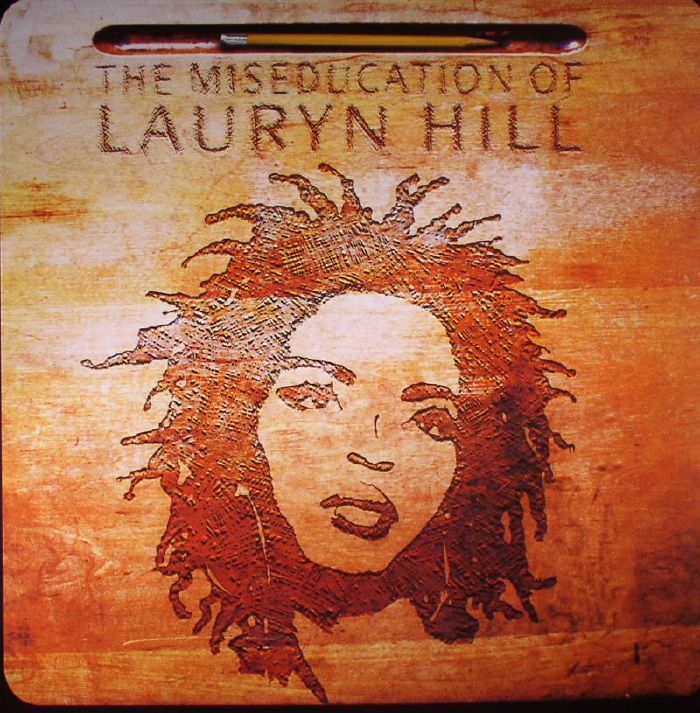 Are you stuck listening on the same three albums by the same artists? A lot of people find their playlists dry and they ask to get put on new music. I've picked the top five best throwback albums to get you into the groove of things and more importantly expand your horizons.
5- "The Miseducation of Lauryn Hill" by Lauryn Hill (1998)
Lauryn Hill came through with this album. It's amazing what multiple inspirations can do to a person and for Lauryn Hill. She perfectly blended all the genres she took inspiration from and put them into one. Such as R&B, Hip-hop, reggae, and soul. A lot of the sound is from live instrumentation and doesn't rely on electronic samples or programming. One of the best selling points is the lyrics, especially on songs like "Doo wop (that thing)", and "Final Hour".
Many songs have introspective lyrics and they talk about social issues, such as gold diggers or people wanting someone for their body. Other songs such as "Can't keep my eyes off of you" or "To Zion" discuss the topic of love and religion and how they are big parts of her life. The themes of this masterpiece are all over the place. But, how it's presented in the final product makes it a great listen.
4- "Can't Buy a Thrill" by Steely Dan (1972)
In Steely Dan's debut, they explore a variety of sounds. Some songs are funky and jazzy like "Do it again", while others are more electric guitar heavy like "Reeling in the years". The sound of this album is put together perfectly and is balanced. For every up-tempo track, there is a slow ballad with moody piano arrangements that Donald Fagen sings over. One of the biggest selling points is Donald Fagan's Vocals. There are a lot of singers with their own sound, but none of them sound like Steely Dan's Donald Fagen. He brings passionate vocals in every single track. The lyrics are introspective and aren't your average pop stuff. It's an album that will make you think about things now. All these years and the topics they are discussing are still relevant today. That's why this should be on your playlist.
3- "Late Registration" by Kanye West (2005)
This is Kanye at his best. Kanye hit us with two amazing albums back to back. Late Registration uses more live instrumentation than his sample-heavy debut. His debut album is called "The College Dropout". The sound of this album is his greatest selling point. The songs are mixed very well. The live instruments aren't noisy nonsense. They are added as a nice touch to the samples and the drum machine.
This album touches on a variety of topics that range from before the fame, after the fame, social issues, life and death, and much more. In the song "Heard em Say", the album's opening track, Kanye talks about how tomorrow isn't promised and how everything happens for a reason.
Over a nice piano sample that gives off a feeling of hope, one of the most stand out tracks is "Crack Music."  This song discusses topics such as the crack epidemic of the 1980s. Kanye uses it as a simile to Hip-Hop being one of most popular music genres in the United States. The track features a lot of harmonies and some nice horns in the background to really set the tone of the track. Another great track is "Roses." This track is about Kanye's ill grandmother when she was in the hospital dying.
Kanye West details how he and his family are dealing with the news. He also compares himself and his family to roses. Each track fits well into the concept of the album so give this masterpiece a listen.
2- "Be" by Common (2005)
This is an album that makes you think. Each song is so thought-provoking and discusses topics not talked about that much in Hip-Hop at this time. Many tracks tackle topics such as inner-city life, relationships, religion, and a variety of others. Common's music is very relatable. He often raps about the human aspect of things. Common isn't the type of emcee to brag about what he owns or what he has accomplished. The album's opener is a gritty track called "The Corner". Common tells you that people growing up in the inner-city had to do whatever to survive, even if this means breaking the law.
Common also discusses looking up to adults with money, such as hip-hop artists, basketball players, and the hustlers from the neighborhood. Another great song is "Love Is." On this song, Common gives an answer to why men are so tough to love. He explains that they are taught to be tough and that showing they care is a sign of weakness. He also talks about how people can be wrapped up in love and how blinding it truly is.
The features on this LP are great as well. The album features Dido, RBX, Sticky Fingaz, Dina Rea, Snoop Dogg, Nate Dogg, and Xzibit & D12. The features all compliment Eminem on each song and no contributions are out of place. This album changed my perspective on things and it will change yours.
1-"The Marshall Mathers LP" by Eminem (2000)
This is Eminem's best album, period. The album after this (The Slim Shady LP) is good, but not as good as The Marshall Mathers LP. From start to finish you feel every emotion brought to you by Em.
Starting with the quirky "Public service announcement (2000)" that displays the humor found often on his last album "The Slim Shady LP". The track following the intro is "Kill you."  This song is the most aggressive Eminem has ever been on a track. He talks about acts of violence against other rappers and his mother. This track is Eminem in your face, showing that he's angry with everything going on in his life at that moment.
Other Tracks like "The Way I Am" also have Eminem releasing anger and being annoyed with his new found fame. The album is very cohesive and has its own sound. A lot of tracks have live instrumentation such as bass guitars and pianos. The samples they used sound very authentic, like it's a melody that was arranged on its own.
The lyrical ability of Eminem in his prime is amazing. Each flow, each verse is great. The features on this thing, although there is few, all bring nice contributions to the full album at hand. So, if you heard Eminem's latest album and need something that brings you back to happier times, this album is for you.
About the Contributor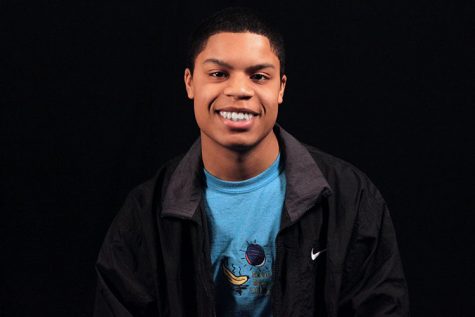 Tray Minor, Staff writer
Tray Minor is a Senior at Junction City High School and is starting his Second year as a staff member of the Blue Jay Online. He has been in Kansas a big...