The Rise of eSports
Hang on for a minute...we're trying to find some more stories you might like.
While professional gamers are usually not seen as real athletes, the world of eSports is growing at an exponential rate and shows no signs of stopping. ESports are rapidly becoming one of the world's top sources of entertainment with over 200 million frequent viewers, according to statista.com.
Electronic Sports, more commonly known as 'eSports' has been around for many years. Professional video gamers play eSports. Common eSports games include League of Legends, Dota 2, CS:GO, Overwatch, and more. CS:GO and Overwatch are both FPS (First-Person Shooter) games while League of Legends and Dota 2 are both MOBA (Multiplayer Online Battle Arena) games. Most eSports games are played on PC but some games like Call of Duty are played on consoles such as XBOX and PlayStation.
The amount of money that a professional eSports player makes has a lot of factors that determine their income. For example, in one of the top PC games "League of Legends", the amount a player makes depends on what team the player is on, the game they play, and the region they play in. Some players can make between $50,000 and $100,000 per year. A well established and very well financially backed organization will pay their players more than a new independent start-up organization would pay their players. Prize pools for winning big tournaments such as World Championships all depend on the game but one of the largest prize pools for a video game was Dota 2's prize pool last year, in 2017, which was nearly a total of 25 million dollars.
The Golden State Warriors, Houston Rockets, Cleveland Cavaliers, and Rick Fox have all invested in eSports- these are just a few of the big name brands that have already bought into eSports. The fact that well-known sports organizations are investing in eSports show that these brands believe that eSports have potential. More large corporations are sure to invest in the future.
Like regular sports, professional eSports players sign contracts to teams that they are playing for, but these contracts are short term. A full season can last around a year depending on the game. Sometimes, the legitimacy of the job isn't ideal because mid-split or mid-season, a team can terminate you and replace you quickly.
There are always young players working hard to join the pro scene so you always have to be on your toes and the best player you can be.
ESPN, one of the most well-known sports broadcasting and reporting company is starting to report on eSports. On ESPN's website, you can find a new tab dedicated to eSports news. Even though eSports doesn't need to be validated as one of the top entertainment media sources, being reported on and broadcasted by ESPN is still a big deal. This gives eSports the ability to show viewers that this is a real business.
With the rapid growth and the investment in eSports, sooner or later, eSports will become the biggest entertainment source that people will watch. ESports are going nothing but up.

About the Writer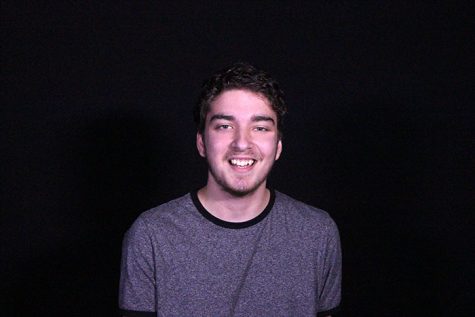 Caleb Caruso, Writer
Caleb is a 16 year old junior and this is his first year as a staff member. He enjoys rad stuff. Only tubular and tripendicular stuff maaaaaaaan.