"It" – Movie Review
Hang on for a minute...we're trying to find some more stories you might like.
Andy Muschietti's 2017 reboot of Stephen King's It was in short terms – marvelous. Bill Skarsgård's performance as Pennywise the Dancing Clown was hysterical and terrifying. In fact, he was so terrifying, that in an interview he stated, in reference to the child actors, that he made them all burst into tears.
One of these child actors, Richie Tozier, was a fan favorite for his hilarious personality within the film.
At one point in the film, all of the main characters come together and begin talking about how they have all encountered It recently. Richie did not take these stories seriously, as he had not been visited by It yet.  "Do you gotta be a virgin to see these things 'cus I haven't seen shit?" he asks.
Beverly Marsh, the film's only female lead character, has one of the most compelling back-stories. Many viewers have stated that the scenes involving her and her sexually abusive father are the most disturbing scenes in the entire film.
Bill Denbrough, older brother of Pennywise's first victim in 27 years, Georgie Denbrough, is Beverly's love interest and is known for his stuttering problem.
These three actors, along with their friends Ben, Eddie, Stanley, and Mike, come together to form "The Loser's Club".
Fun Fact: The movie was originally going to be titled It: Part One – The Loser's Club.
Many viewers who were disappointed in the film simply stated, "It wasn't scary," (no pun intended). However, these people fail to realize that It is not supposed to be The Conjuring or Halloween. These movies are strictly horror, and that is all these movies focus on, how, ver It was something special. It was an adventure/drama film with horror thrown in. Watching these kids overcome their real-life fears, like bullying, sexually abusive parents, and being the new kid, was truly compelling and one of the key aspects of the film that separates it from other movies in the horror genre.
Overall, the 2017 remake of It was critically acclaimed and a huge box office success, having the highest grossing opening weekend ever for a movie released in the month of September, raking in an astonishing $123 million. Opinions are subjective though, so visit your local theater this weekend and check it out for yourself, and soon you'll discover that you'll float too.

About the Writer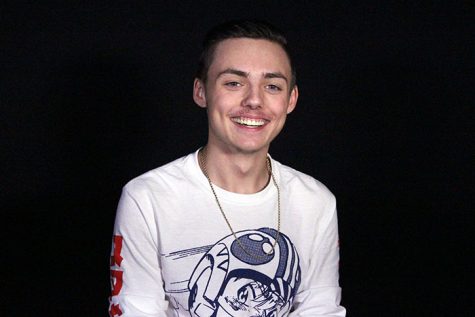 Ben Dye, Staff Writer
Ben Dye is a 17-year-old senior who admires music. He has been a part of the newspaper staff for two years. Ben has had a love for media and entertainment...