State Wrestling 2020
On February 27, 2020, in Salina, Kansas, the State wrestling meet commenced at the Tony Pizza Event Center. The meet began at 6 pm and ended at 7 pm. There were 500-1000 people there to watch the meet. JCHS girls wrestling was in attendance, specifically the senior, Elisa Robinson.
Elisa Robinson has won State for her weight class four years in a row. "It feels awesome!" She told The Blue Jay Online when asked what it was like winning all four years of high school. The Blue Jay Online asked if she was going to continue her passion for wrestling after high school and she replied, "I do plan on continuing my wrestling career in college." Elisa has continually made JCHS proud because of her skill and passion for everything she does.
This school year was the first time JCHS had an official girls' wrestling team. Elisa was behind the efforts to get an official team and succeded in her senior year. The Blue Jay Online asked her how her high school career was with all the traveling and meets that took her from school, "It was more interesting and new because there were a lot more girl tournaments. It was fun traveling with the girls that we had because it felt like we had more support and we weren't alone in this. Doing wrestling took most of my time because I've been practicing and getting better every day so it made doing school work kind of hard."
About the Writer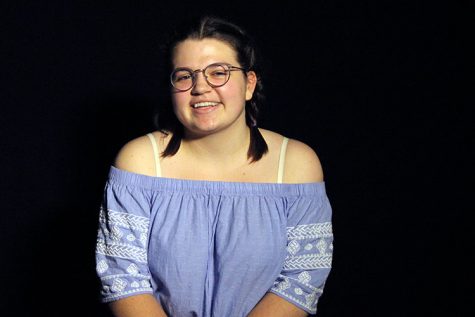 Olivia Knerr, Staff Writer
Olivia Knerr is sixteen years old and turns seventeen in February. She's a junior and is trying to bring back the slang "groovy" and "rad" in her free...