2019 Homecoming Has High Turnout
Junction City High School held their annual Homecoming dance October 5, 2019. The dance celebrated Junction City Blue Jay's victory against the Highland Park Scots. The Blue Jays triumphed over the Scots 76 to 8, making their record 5-0.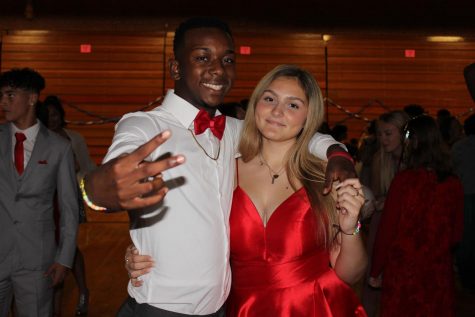 During Halftime Albert Caba and Laynee Chase were announced as the 2019-2020 Homecoming King and Queen.
The dance was a complete success with a turnout of 506 students. JCHS students dressed to impress in their formal wear, dancing until the very last song. The theme of "Throwback" was even incorporated into the dance by playing 90s songs like I Want It That Way by The Backstreet Boys and Jump Around by House of Pain.