Rally Time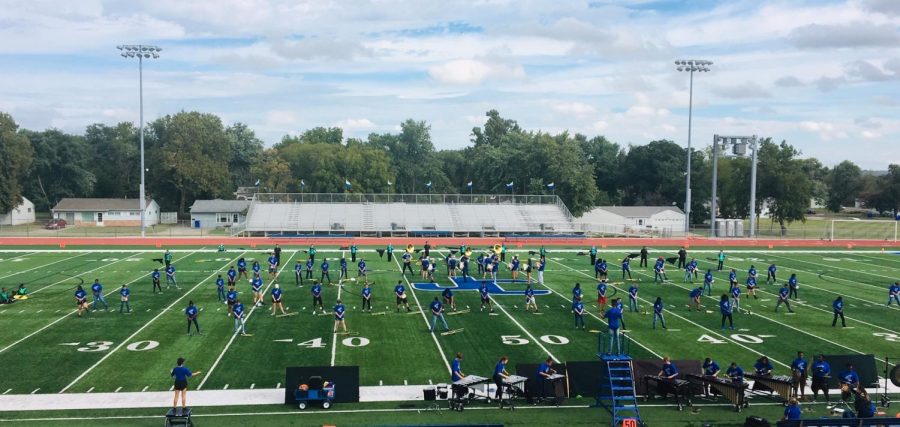 On September 20th, Junction City High School held its first official pep rally of the fall sports season. This event was held outside, in Al Simpler Stadium, where the Blue Jay Marching Band performed a Bat-Man themed halftime show. Cheer and dance led the student section in the fight song, Blue Jay beat chant, and J-U chant.
We asked journalism teacher Christine Poole if she liked the change of location for the pep rally.
"Yes, I liked that we were able to go out to Al Simpler Stadium. It was a nice change from Shenk Gym. In my ten years here, I have never participated in a pep rally at the football stadium except for the community pep rally held in the evening of homecoming week each year," said Poole.
Poole also mentioned how it just makes sense to host a fall pep rally at the football stadium.