Rough Patch for the Junction City Boys Basketball
Hang on for a minute...we're trying to find some more stories you might like.
Since the Manhattan game two weeks ago, the Blue Jays have been unable to accomplish victory. The boys have fallen short to two teams since the Manhattan game.
On the eighth of February Junction City (8-8) faced Highland Park (2-14). The Blue Jays expected to run right through the Highland Park Scots due to the difference in records and past match-ups between the teams.
The first half showcased slow paced low scoring basketball with the Blue Jays pushing hard in the first half but the Scots not far behind. The score at the half was 20-18, The Blue Jays lost their structure in the Second half while the Scots kept constant pressure on the hoop. Junction City Suffered defeat with a final score of 57-48.
In their most recent game (2/11/19) Junction City (8-8) played the Topeka Trojans (15-2). The Blue Jays were faced with one of the more dominant teams this year. The first quarter was hard fought with the Blue Jays on top 10-7. By half time the Trojans took the lead in a close-knit game with a score of 22-21. The third quarter was a low scoring quarter for Junction City. It was very apparent that both teams wanted to come out on top.
In a hard fought game the Blue Jays fell to Topeka with a final score of 57-48 with. Junction City gave up many points due to an abundance of fouls giving the Trojans many opportunities to score at the line.

About the Writer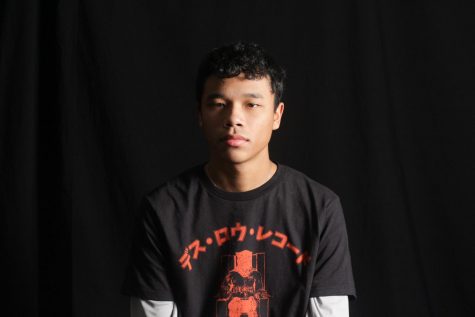 Juan Tovar, Staff Member
Juan Tovar is a senior and this is his first year with the Blue Jay Online staff. He participates in Cross Country and Track. He enjoys music and is interested...