Scholars Bowl Team Looks To Build Success
Hang on for a minute...we're trying to find some more stories you might like.
Finger on the buzzer and mind clear of anything other than what's coming out of the question readers mouth, the Scholars bowl player prepares to buzz in. "This man successfully fires an arrow through twelve axes"- they wrack their brain for the familiar tale, but they cannot quite remember the man's identity yet- "before killing his wife's suitors." The next hint his given. "This man's dog, Argus dies when this man returns home from a journey in which he is held captive on the island of Calypso and tricks the Cyclops Polyphemus. For ten points, name this-". Finally, the player recalls the book they were forced to read as a freshman and buzzes in.
All eyes turn to the player.
"Odysseus," they answer correctly.
In a scholars bowl match, players typically have 10 seconds after the question has been read out loud to its complete entirety to buzz in with an answer. Buzz in right, whether it was after the question was completed or stopped short due to interruption, and your team gets 10 points. Buzz in wrong after the question is read and the other team has the option to steal. Buzz in wrong before the question has been completely read out loud and your team loses 5 points while the opponents still get the opportunity to steal. Scholars Bowl competitions are incredibly intense and ask for good memory as well as confidence, meaning it isn't all about book smarts.
This year, the Junction City High School team is co-coached by Coach Chris Seidler and Coach Alicia Goheen.
"There is a part that is factual and applying what you know and book knowledge but then there is just a great part of it that is just enjoying life with an understanding and remembering things and experiences and what you have seen on the TV, on the news, what books you've read that really moved you and just applying that," Goheen said, "I wish I would've done it in High School. I wish I would've thought that I could have contributed because I think I could have."
This is Goheen's first year coaching the Scholars Bowl team. She decided to become a coach because the people who made a big impact during her own high school career were her coaches and activity sponsors. Because of her love for learning, Scholars Bowl was the perfect fit for her.
"I wanted to figure out what I could coach. I love learning, I think I will always be a learner, a lifelong learner, and I think scholars bowl is just a celebration and a great competition of learning and achieving and you get to work with fantastic students," Goheen said.
For senior varsity member John Reeves, Scholars Bowl is more than just an academic competition. To him, it is a great way to spend time competing with the friends he's made throughout the four years he's spent on the team.
"I love going to the competitions and just making memories with my friends of our good matches," Reeves said, "The moments you can look back on and be like, that was a good day."
Although it seems that Coach Goheen and her players are all in it for the fun competition, they still have high expectations for themselves.  Reeves hopes is that they qualify for state and maybe even place at the competition. 
As a coach, Goheen wants to do her best to help her kids achieve their goal to compete at state, an opportunity they narrowly missed last year by only a few points. Because the majority of the team are seniors, Goheen has made it her goal to do everything she can to help them end their last season on a high note.
"We have some great seniors who have done it since they were Freshman and I think that would be a great way to cap off their Scholars bowl career," Goheen said.

About the Contributor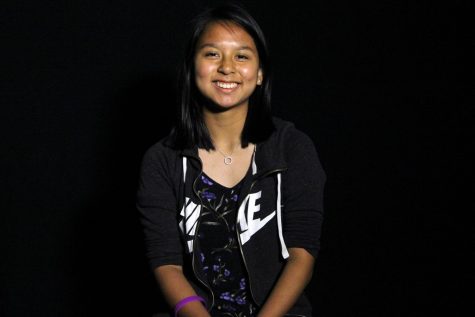 Elyse Nguyen, Staff Writer
Elyse Nguyen is a sophomore at Junction City High School and is 15 years old. She's been in the district since 1st grade and is currently the high school's...