Community Breaks Ground For New High School
The groundbreaking ceremony for the new high school took place on October 5th, 2018. It was hosted by several members of the School board. The decision to build the new high school was made on November 7th, 2017 when citizens of Junction City voted in favor of a brand new school.
"I can't wait for the students to see it. I can't wait for the day that it opens. And students walk into the doors and know that all of that hard work has been done for them." Principal Melissa Sharp said.
The new high school is being built mainly because the current high school doesn't fit the criteria needed to support the large amount of students attending.
"I'm happy to leave a mark and the fact that the class of 22' will be the first class to graduate from the high school." said freshman, Tylar Pere. "I'm excited to be a part of it."
During the ceremony, there was a group of freshman representatives that were given the honor to showing who the school is intended for and why it is getting built. Building of new high school will begin in the spring of 2019.
"Currently, our departments at the high school are working with our architects this week. Where each department comes in and talks about roofs, walls, furniture, flooring lighting, and technology. Just all of the things the departments would need to have an improved curriculum. So the architects take that back and start drilling down the design." stated Principal Sharp.
There is a lot of work going into the new high school. Much like the old high school, they want the high school to last for many decades. They are also working to innovate the school system.
"Next week we actually have a meeting with some sound experts and so we'll look at our auditorium and our commons, gymnasium just all of areas we'll want for sound. Then the experts will take it back and build it into the plan. And the next step is the architects will be doing more with our school board and some virtual reality type of things and some approvals for the next steps." Principal Melissa Sharpe said.
The new high school will be a big new benefit to the community. It is important that we continue to build new and improved amenities to keep the community alive.
About the Writer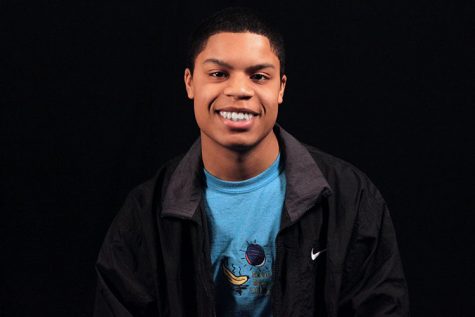 Tray Minor, Staff writer
Tray Minor is a Senior at Junction City High School and is starting his Second year as a staff member of the Blue Jay Online. He has been in Kansas a big...