Top Ten Songs for Graduation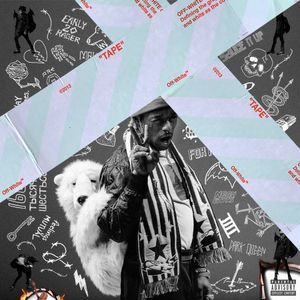 Hang on for a minute...we're trying to find some more stories you might like.
Now that graduation is nearing, seniors are leaving and moving on. For this event, here are ten songs to enjoy before taking that step.
With their new American debut, this Korean group is taking the stage. This song resembles that of leaving high school, with tinges of nostalgia. 
The lyrics of this song are the perfect representation of youth; the happy and sad times, and the good and bad decisions made. It is also a reminder that even though high school is over, we're still young. 
Congratulations – Post Malone (ft Quavo & Future)
Graduating is a huge event that deserves a lot of congratulations. This song is a nice reminder of that. 
Golden Days – Panic! At the Disco
High school is known as the best days of life, and should be spent wisely. This alternative song helps push that idea. 
College is around the corner, which means more homework, tests, and late nights.
Keep on Keeping On – Travie McCoy (Ft. Brendon Urie)
This song highlights youth and making it big. High school is the prime time for striving and beginning life.
The most important thing to do after school ends is to keep trucking. Giving up after everything that just happened would be tragic. 
Say Amen – Panic! At the Disco
High school may be over but college and careers are just beginning. Prayers encouraged. 
The Way Life Goes – Lil Uzi Vert
There's no stopping life, especially after school ends. The only thing left is to keep trying. 
High School Musical – Zac Efron, Vanessa Hudgens, Ashley Tisdale, Corbin Bleu, Lucas 
Grabeel, Monique Coleman