5 Trap-R&B Artists That Will Blow Up in 2018
Hang on for a minute...we're trying to find some more stories you might like.
It seems like every other week a new artist emerges, gaining popularity at a significant rate. However, under the depths are a group of highly talented individuals capable of being the next big star. Here are 5 up-and-coming artists that will blow up in 2018.
Nessly
Hometown: Atlanta
Nessly has created a sound that fits the mold of 2018, and the years to come, perfectly. His high-frequency, autotuned vocals are hypnotic, and his melodies sound like they were written with an icicle. Along with this, Nessly's instrumentals are masterfully crafted by his frequent collaborators Take A Daytrip & TM88. His album Wildflower was released March 2nd, and is so far, personally, my favorite album of the year.
Killy

Hometown: Toronto
Toronto native Killy has been making waves recently with his new album Surrender Your Soul. He has recently gone semi-viral on twitter with a preview of his Genius lyric breakdown video for his song "No Sad No Bad", in which he was compared to Sheen from Jimmy Neutron. Check out his new album below, with production from Wondagurl, Y2K, Bluxz, etc.
Yung Pinch

Hometown: Huntington Beach, CA
Yung Pinch is an artist who carries a west coast vibe with him. His music interpolates wavy beats and smooth vocals with a touch of auto tune. Yung Pinch makes a variety of songs ranging in cadence from heartbreak to hype songs. "Sail Away" and "Piña Colada" are some of his most popular songs, and showcase his versatility as an artist.
Juice WRLD
Hometown: Chicago
Juice WRLD is music's next big superstar. His songs have been averaging 1M plays on SoundCloud, with his biggest reaching upwards to 30M. Along with this, visionary music video director, Cole Bennett, has boosted Juice WRLD's following beyond SoundCloud, with his most recent video, "Lucid Dreams", reaching 1M plays on YouTube in less than 24 hours. Check out Juice WRLD's most popular song, "All Girls Are The Same", below.
Eli Sostre

Hometown: Brooklyn, NY
Brooklyn native Eli Sostre has the smallest following of the previous artists, however that does not take away from his talent, and the quality of his music. Eli's two previous projects, Still Up All Night and Sleep Is For The Weak, both had beautifully constructed production, remarkable art direction, and overall fantastic music. Why Eli is still not receiving platinum plaques baffles me, as the quality of his music is just as great, if not better, than the average platinum-selling artist. Check out his most recent project, Sleep Is For The Weak, below.

About the Writer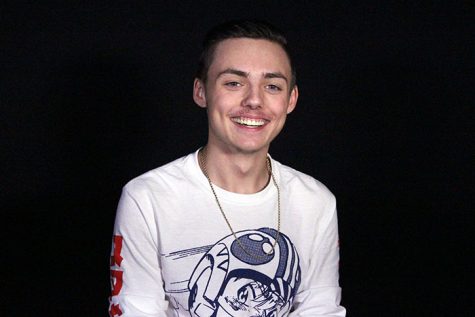 Ben Dye, Staff Writer
Ben Dye is a 17-year-old senior who admires music. He has been a part of the newspaper staff for two years. Ben has had a love for media and entertainment...