How Black Panther Has Transcended Trap Music
Hang on for a minute...we're trying to find some more stories you might like.
Marvel's newest edition to their cinematic universe, Black Panther, has been one of their most unique entries to date; from their choice of having an almost entirely all-black cast to their soundtrack.
Kendrick Lamar had creative freedom to create an album that he believed would represent Wakanda and the movie well. Artists on the soundtrack include: Kendrick Lamar, Travis Scott, 2 Chainz, The Weeknd, SOB x RBE, and many more. This unique spectrum of artists brilliantly delivered, and truly brought Wakanda to life. Along with having a spectacular soundtrack, Black Panther was able to do something that no other blockbuster to date has done: the use of trap music to score the film.
Commonly, film score composers such as Hanz Zimmer; who has composed movies such as The Dark Knight, Inception, and Interstellar; use strings and piano to create an ambiance. Percussion is used in intense scenes, however never before has it sounded like conventional trap music. Trap music has a distinct sound, from the gliding 808 drums to the ticking hi-hats; it creates a sense of power and aggression. Trap drums were present in not only the intense scenes, but also simple scenes of dialogue.
Ludwig Göransson, known for his work with Childish Gambino, particularly producing his chart-topping single Redbone, composed the film, and actually traveled to Africa to ensure his score was authentic to the film's African roots. "Okay, if I'm going to do this movie justice, then I have to go to Africa to start my research there, before I can even write a single note," explained Göransson in an interview with Film Music Magazine.
Black Panther's influence and importance is inevitable, and many fail to realize how needed this movie is. Black representation, in not only blockbusters but movies in general, is minuscule, and hopefully this is the beginning of some diversity. This includes the use of trap music to score films, which is frequently pushed aside by a white-led Hollywood. Diversity in representation is coming, and this is only the beginning.

About the Writer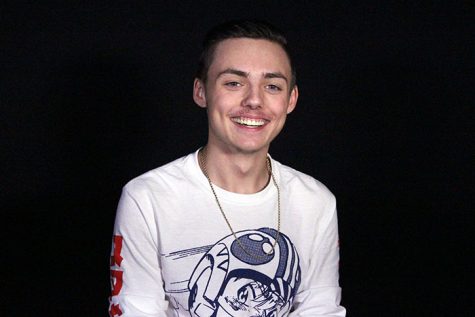 Ben Dye, Staff Writer
Ben Dye is a 17-year-old senior who admires music. He has been a part of the newspaper staff for two years. Ben has had a love for media and entertainment...