Featured Athlete: Alana Kramer
Hang on for a minute...we're trying to find some more stories you might like.
We sat down with Junction City girl's basketball star Alana Kramer to find out more about her and the season. Kramer is a multi-positional starter, and her contribution to the team has been significant this season.
How long have you been playing basketball? For JCHS?
"Probably since second grade, and I've played basketball all 4 years."
Who is your role model on the court?
"My role model is my dad because he's really hard-working and doesn't give up on anything."
How did you get involved in basketball?
"My older sisters both played and I liked watching them so then I just started playing."
What is your role on the basketball team?
"I'm a 4 because we don't have a lot of height."
What has been the highlight of the season so far and why?
"I guess it would probably be our first win because we haven't beat Great Bend in a while."
What is your goal for the rest of the season?
"Hopefully we get more wins so we're not playing as hard of a team in the first round of sub-state."
What do you need to improve on this season?
"Personally I need to work on my jump shot. I usually score more in the paint. As a team, we need to work on playing together more and playing for each other more."
What kind of training/off season preparation do you need to part take in?
"Last year over the summer I played AAU other than practicing and shooting by myself."
Would you be interested in playing at the Collegiate level and why?
"Playing college basketball is my goal. I love playing basketball but I also want scholarships because college is no joke. I'll probably go to JUCO."
Why did you choose to play basketball?
"I'd like to think I've always had athletic ability, but I know I wasn't always good at basketball, but I also liked playing so much that I just got better at it."

About the Writer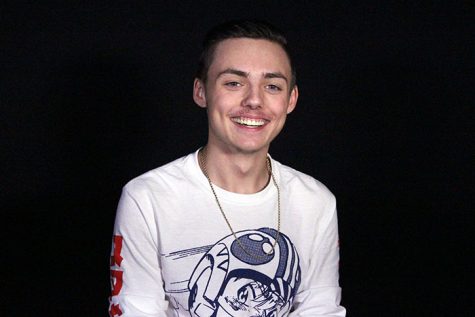 Ben Dye, Staff Writer
Ben Dye is a 17-year-old senior who admires music. He has been a part of the newspaper staff for two years. Ben has had a love for media and entertainment...