Review: Flicker by Niall Horan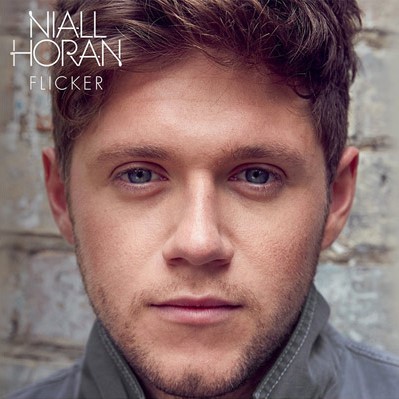 The album Flicker, released in October 2017 by Niall Horan- better known as being a member of the boy band One Direction- consists of 13 songs. It surpassed Harry Styles' self-titled album sales, making it the number one bought album from a One Direction member. The album, so far, has sold 546,673,000 copies across all platforms(digital, physical, ect.). Harry Styles only sold 546,149,000 million. Liam Payne and Louis Tomlinson have yet to release an album. Louis Tomlinson has said to expect the album around December.
On the Loose
The track was written by Niall James Horan, John Ryan, and Julian C. Bunetta. It's an upbeat love song, about a girl who loves attention and has no control. "She loves when everybody's watching," a lyric from the song, it also repeats "She's on the loose," It could also be interpreted as a breakup song, as it has some tones that are like a breakup song.
Rating: 6/10
This Town
Niall Horan worked on this song with Dan Bryer, Jamie Scott, and Mike Needle. It's a heartbreak song, with a bit of love present. It has a slow but slightly chipper beat. The song tells a story of two ex-lovers that have known each other for a long time and then they broke up. She goes on a date to a bar, with a new guy, "In the pub that we met, he's got his arm around you," This was his first single and the comment he made about it was, "I wanted to kind of let people know that I was up to something so they didn't think I'd just fallen off the face of the earth," he said in the Entertainment Tonight article they wrote about him. "That's the only song that's actually fully finished." He was posting and playing golf a lot and we hadn't received music from him yet. This caused him to release the single.
Rating: 8/10
Seeing Blind
Seeing blind is an enchanting duet with Maren Morris. It's an upbeat and loving song, where he believes the girl in the song is too good for him. "Oh no, now you're too good to be all mine," is a solid lyric to prove that statement. Personally, it's my favorite song on the album, the lyrics and the beautiful mix of Niall and Maren's voice make the lyrics so much more beautiful.
Rating: 8/10
Slow Hands
"That's what she said right to my face," A lyric from the song on his album. It was also the second song of his to be released. It's a hit, very upbeat. Rating: 7/10
Too Much To Ask
This song is explicit but only for one repeated word in the chorus. It's a slow and slightly upbeat, heartbreak song, the lyrics give it away as a reminiscing break up song. There's no need to look deeper to find the meaning of the song. The lyrics are relatable to those who are going through a breakup.
Rating: 8.5/10
Paper Houses
Slow with light pop tones, Paper Houses is the sixth song on the album. It is yet another heartbreak love song. "Why do we climb to fall so far?" Niall asks in the song. A deeper meaning lies in all the lyrics. The song is about Niall and the one he loved or loves flew too high in the sky. Like the Greek myth of Icarus, they felt the high of flying, losing their minds, and recklessly flew too close to the sun. This made their metaphorical wax wings melt, and they slammed into the cold ground, just like the Greek myth.
Rating: 8.5/10
Since We're Alone
The seventh song on Niall's album, it's got a light beat to it and is an obvious love song. This song is telling the story of him wanting the girl he loves to open up to him, and tell him how she feels. "Since we're alone. Yeah, you can show me your heart," He is basically asking her to open up to him, telling her that he won't break her heart. It sounds like it'd be on a One Direction hit but with Niall's touch on it.
Rating: 8/10
Flicker
We're here, at the song with the album name! A song about hurting and struggling. He's begging her- the girl he's in love with- to stay, he doesn't want her to leave. "Still a flicker of hope that you first gave to me. That I wanna keep. Please don't leave." It's a slow song, he made an acoustic version, but the original song doesn't really need an acoustic version, it sounds like it already is!
Rating: 8.5/10
Fire Away
Up next, taking the ninth spot on the album. It's an upbeat but slow love song. It's about him wanting to listen to the girl he loves and support her. He doesn't want to lose her due to her being closed off. He wants to support her constantly, "Even if I don't understand, you can talk to me," I admire this song deeply, it's supportive and loving, an iconic song indeed.
Rating: 7.5/10
You and Me
The tenth song on Flicker. It is quite the jam, with it's upbeat tone. Essentially, it's a 'I'll fight for you' song. He loves her and is willing to fight or wait for her. "It's a hard road. As far as I can see. I don't where I'm going. But I'll get back to you and me," A few lyrics from the iconic song.
Rating: 7.5/10
On My Own
It's a self love song, he's better without the girl he thought he loved. "You could offer the world, baby. But I'll take this instead," This is a song to love and dance to! It is very much a feel-good song, how could you not feel good jamming out to this song? I highly recommend it!
Rating: 8/10
Mirrors
The twelfth song on the album, "She looks into her mirror. Wishing someone could hear her, so loud. And I need love, to hold me closer," It's on the slower side, it gives off indie/alternative music vibes. It's a story about a girl and her need for love in her life.
Rating: 9/10
The Tide
The thirteenth song on the album and if you're looking for an upbeat, 'don't give up' kind of song then this is the song for you! "Don't let the tide come and wash us away. Don't let the tide come and take me. I just want a safe place to hide us away," The Tide is an extraordinary song that should be appreciated and talked about more! The music behind the lyrics is beautiful and compliments his voice well.
Rating: 9/10
This album has plenty of love songs on it, it will not disappoint. I highly recommend you buy it on iTunes or GooglePlay, or stream it on Spotify! Money surely won't be wasted if you buy this album. I always get excited when it comes up on my playlist! It's worth the price. I hope this review helps sway you into buying the album and reviewing it on iTunes!