Wrestling Season Goes Out with a Bang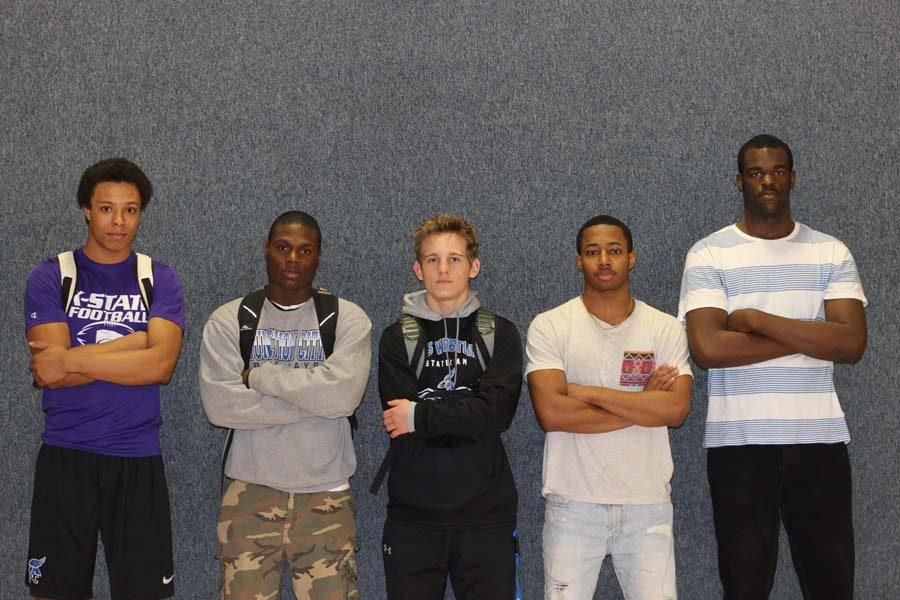 The Blue Jay Wrestlers finished off their season on a high note as four out of the five state qualifiers placed in their weight class.
The 6a/5a State Wrestling Tournament took place Friday, February 24th and continued on through Saturday, February 25th. Aryus Jones, Kamari Smith, John Clark, Max Bazan, and Jeffrey Walters were the qualifiers. The boys were able to continue on to state after they finished in the top eight for their weight class the previous week at regionals.
"Overall I was very pleased, I wish we would have finished higher but the boys did good." Coach Laster said.
Aryus Jones (182) placed 2nd, losing his last match that would have allowed him to take first. Kamari Smith (160), who joined the team at the beginning of this semester, left the tournament in 4th place while Max Bazan (126) and John Clark (152) got 5th.
"Everyone contributed to earning team points because everyone won at least one match," Laster said. "All the boys worked hard to get us into the top 10 placement."
The boys worked tirelessly every day after school and competed nearly every weekend in order to prepare themselves for state. Along with practices, the boys had to keep a close watch on their weight in order to be eligible to wrestle.
"The season as a whole was really good, I'm proud of everyone," John Clark, one of the state wrestlers, said. "We definitely peaked at the right time."
For Jones, Smith, and Walters, this marked the last wrestling tournament during their high school career. Making state is a major accomplishment and all of the boys who attended the tournament this year also qualified last year.
"I'm really proud of the boys, especially since we were able to place in the top 10." Laster said.
About the Contributor
Lexe West, Staff Editor
Lexe West is a junior and this is her second year on the Blue Jay staff. She enjoys writing in her free time and is excited to produce new content this...