Beak Squad Provides Student Technology Support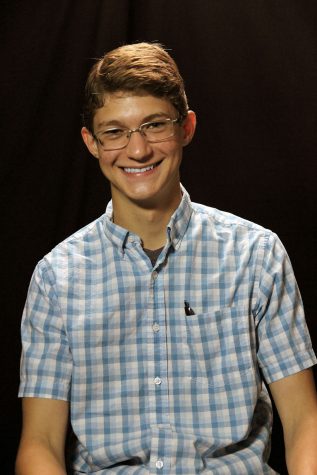 More stories from Austin Rook
As many of the students at Junction city High School have received their tablets within the past few weeks it is important for the students to be using their new technology as effectively and efficiently as possible. If a student is having problems with their technology, they are supposed to go to the library and visit The Beak Squad to get the problem fixed as quickly as possible.
The Beak Squad is a new class at the High School that provides students with the opportunity to gain real-world experience working with technology and solving technical problems.
"It allows me to have hand action on the computers and to learn more about what they are capable of," Senior Terry Exantus said.
There are currently 14 members of the Beak Squad at both the CAC and the FSA. They are there to help any student that needs it in the Library. Mr. Proctor is in charge of the Beak Squad and can help solve problems that a student might not be able to.
"Some of the things that the Beak Squad can do for you include: Looking at problems logging in, looking at problems with the computers, help you set up Office 365, Help you use Schoology, and check you out a laptop if you forgot yours at home," said Proctor.
To get help from the Beak Squad, you have two options. Option one is to get teacher permission to go to the Library during class if the problem is urgent and you cannot wait. The second option is to fill out the Microsoft Word form and the Beak Squad will contact you once they review all of the forms. This option is to be used if your problem is not urgent or your teacher will not let you leave class.
The members of Beak Squad work very hard to make sure that they know how to solve problems associated with the tablets. Senior Scott Whitlock said that "I honestly just mess with the tablets to see if I can figure out solid solutions to a common problem as well as doing research into the computer's components to see what they should realistically be able to handle."
One thing that the Beak Squad can do to fix tablets is to conduct trial and error procedures in order to figure out the problem or to submit a service desk request. This could take up to 5 days to resolve the problem.
Some advice that the Beak Squad has to students using the tablets are "Patience. Treat your Tablet like an old car, it may be outdated and slightly decrepit, but given enough time it will do anything you want it to." Said Whitlock.
The Main goal of the Beak Squad is to help out both students and teachers at Junction City High School and to help integrate technology into the classroom.
"We're here to help, if you need help with something, please come find us we are happy to," Said Proctor.
Leave a Comment