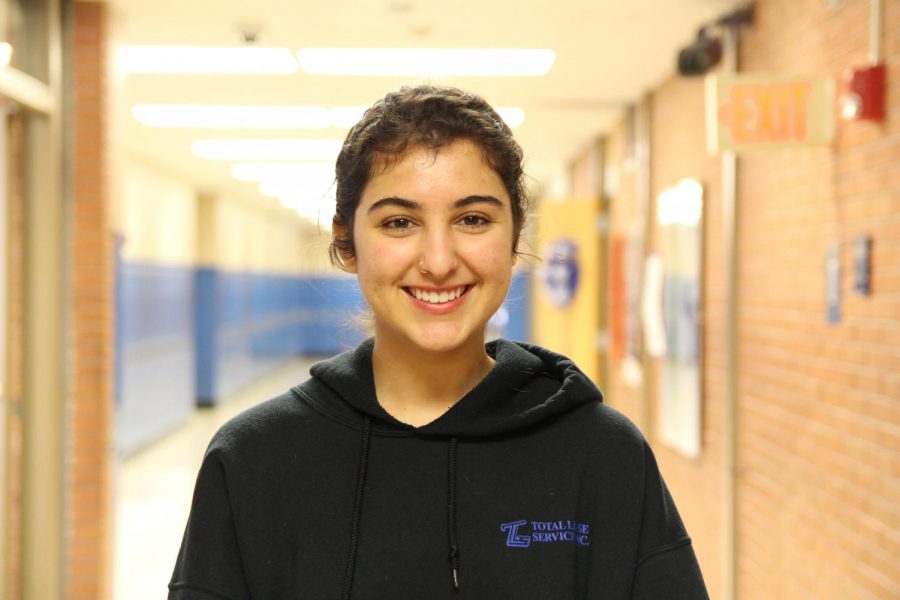 Birds of The Nest: Grace Kroeger
February 25, 2019
"I started playing volleyball when I was in 3rd grade, and I've played all the way up to my senior year. I was going to attend some college, I just didn't know yet. I had some prospects, but none of them had gone through yet. My knees started getting bad the start of my sophomore year, I realized that they were getting bad, but I didn't think it was going to get to the extent that I couldn't play. Last year I couldn't play club, the athletic trainer and my coach at the high school told me I couldn't play club, they were like, 'no club for you this season, we need you for next season.'
So I didn't play my junior year club, then I came back my senior year and my knees were perfectly fine, I had gone to the chiropractor and they got me better. Probably like two weeks into the season, I was diving and they just started hurting again. That was when I knew I wasn't going to be able to play volleyball, the pain wasn't worth it. I want to be able to play with my kids in the future, having knee pains at like forty is not for me. I just need to work on my knees completely and get them together so I can have the rest of my life.
I'm going to Johnson County. My mom thinks I should play on the rec team just to see if my knees are okay, but I'm just gonna go to college and become a psychologist, hopefully. I'll probably be playing on the rec team, and if my knees end up getting better I might be able to pick up volleyball my sophomore year there, but after that, I'll probably quit volleyball completely, because that's it."
Birds of the Nest is an in-depth look at the significant moments in the life of individuals in our community.