New Personalized Learning Classes Offer Students More Flexibility
Hang on for a minute...we're trying to find some more stories you might like.
Junction City High School is piloting a new personalized learning program this year that is open for enrollment to juniors taking English 3, World History, Algebra 2, and Chemistry 1 classes.
Personalized learning classes are self-directed classes that to cater to the learning needs of the students. These classes give students flexibility and the option to guide their own work.
"One of the greatest things about personalized learning is that you can go as fast or as slow as you want to. If you need more help in English than you do in history, you can use some of that history time to go talk to your English teacher,"  said World History teacher Joseph Rix about the flexibility of the classes.
These classes will help teach students to be more independent and to be responsible for their own education.
"In personalized learning, you have to be a lot more responsible and stay on task since the teachers are not telling you when to do things anymore," junior Joel Nieves said. "I feel like the classes will make me more responsible and help me grow more as a student."
These new classes are an important change in the style of teaching that has been used previously. The focus on personalized learning is one of the ways that Junction City High School is looking towards the future by making classes interesting and relevant to students.
"The transition to personalized learning is important, especially to the students," said English 3 teacher Lisa Torres-Wigton. "I think that everything about our society has become a society that fits personal needs. As we have learned more about education, we as teachers, learned that students learn differently and they see relevancy differently," Torres-Wigton explained.
Students who are taking these new pilot classes are having to learn how to be more responsible for their own education and keep track of assignments and due dates.
"The most challenging thing for me is not procrastinating and feeling like I can't ask the teacher for help," said Junior Iyonna Bryant who is taking several of the pilot classes.
The transition to these new classes are different not only  for students but for teachers as well.
"My teaching has changed, I am a pretty hands-on teacher, I like to talk, joke, lecture, and have fun with the students," Rix said. "As we're going through I have noticed that students are more likely to come up and ask me questions and I can have those intimate one-on-one conversations with the student."
These new personalized learning classes will be an adjustment for everyone involved as they learn to self-pace and manage their time more effectively.
"In the beginning, we will model some of the things we will do, but there are training wheels on it," said Torres-Wigton. "There is going to be a time where those training wheels are let go."

About the Contributor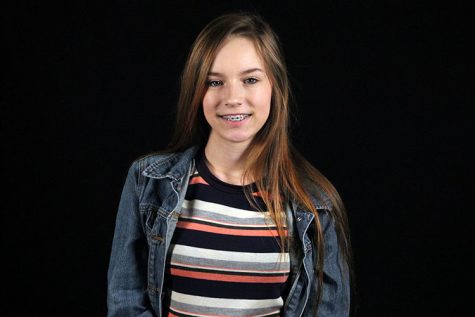 Taryn Tanguay, Staff Member
Taryn Tanguay is a Junior and this year will be her second year on the Blue Jay Online staff. In her spare time, she likes to listen to music, learn new...